Tuesday, August 28, 2007
Here's the 2nd work in progress report on the Betcee May drawing, plus the finished item. Many thanks for looking.
Posted by

Philip Dean Gray
at 12:03 PM
No comments:

Monday, August 13, 2007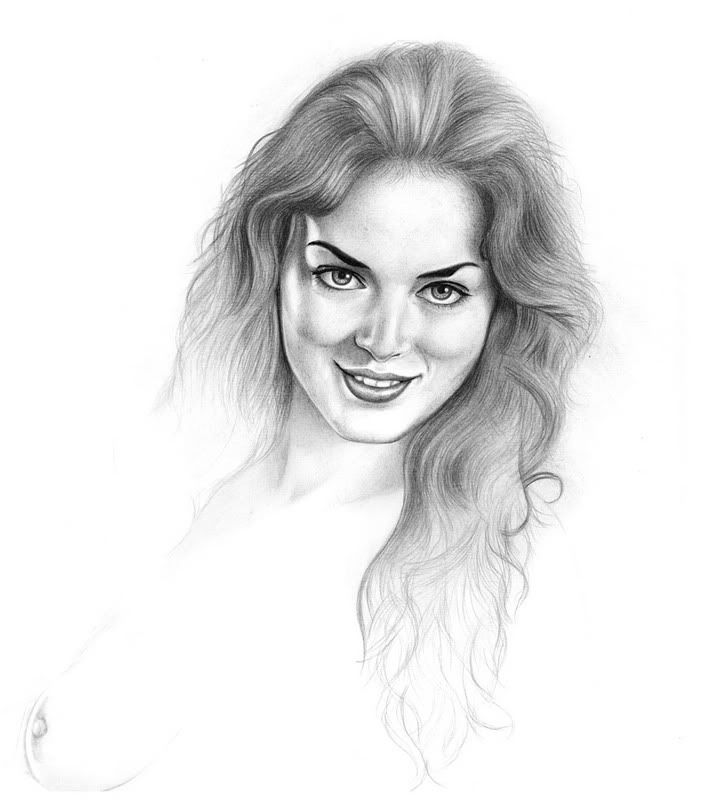 Here's a new work in progress from me, I am very grateful to a photographer on Deviantart (photoscot) who kindly agreed to let me draw some of his photos of model BetceeMay, there was something about the lighting he uses that attracted me to draw, plus I like the model. This was meant to be graphite pencil on unbranded Bristol paper, however the graphite just wasn't working out very well, so I have turned to my trusty colour pencils (using greys and black) to hopefully rescue it. Will keep you posted, I am hoping to stick with this one and actually finish it.
Posted by

Philip Dean Gray
at 5:25 PM
No comments:

Wednesday, August 1, 2007
Here is a work in progress, it's a character I am creating
that I have named Majenta (intentional mis-spelling),
a kind of a devil girl.
Using colour pencils and black and brown fine tip (0.4) pens.
Not exactly sure how this will progress, I may make it into a comic cover for the character. I am currently creating a tattoo to go on her back, this will be included in the next W.I.P. that I upload. Have just started using Faber Castell "Polychromos" colour pencils which I am very pleased with so far, for the ink I have used Pilot G-Tec-C4 pens,I highly recommended these pens if you are considering any ink drawing, (they are a very fine gel ink pen with 0.4 tip). Thanks for looking.
Posted by

Philip Dean Gray
at 9:34 AM
No comments: